Your Source for Therapeutic Massage in Santa Barbara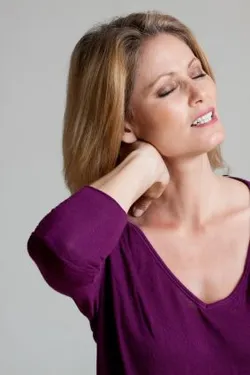 Therapeutic massage is just one of the many ways that chiropractic brings healing and relief to patients suffering from a variety of musculoskeletal conditions. By increasing blood flow to injured areas and relaxing the muscles, therapeutic massage can speed recovery and make patients feel more comfortable during the process. At Advanced Chiropractic Group, we're happy to provide this kind of therapy to our patients in the Santa Barbara area as a complementary chiropractic care option.Though we do not provide hour-long massage therapy, we do offer the following massage moralities in conjunction with a chiropractic adjustment.
Therapeutic Massage Techniques Provide Healing
Therapeutic massage takes a variety of forms to help patients suffering from different conditions. Your chiropractor and massage therapist will know which types of massage therapy can have the greatest impact on your injury rehabilitation and treatment.
Percussion. With this method of treatment, the massage therapist treats the patient with tapping and drumming in various locations on the muscles. This is used to soften and break up scar tissue and release tension that can impair movement and prevent rehabilitation after an injury. Percussion massage also increases circulation and relieves the patient's pain.

Myofascial release. This type of massage therapy is designed to release tension in muscles and soft tissues that have suffered an injury and have become tightened or immobilized as a result. Loosening tightened muscles helps improve range of motion and functionality of the muscles, which in turn can help patients as they strive for rehabilitation and pain relief.

Trigger point. Like myofascial release, trigger point therapy releases tension in muscles and soft tissues after an injury has made the muscle shortened and tight. Trigger point differs from myofascial release in that it is focused on specific muscles and knotted fibers. Trigger point relieves tension in localized parts of the body but can actually be used to heal injured areas far from the point of tension.

Manual traction. This type of massage actually stretches the muscles by applying tension and pressure to the limbs. The chiropractor who uses manual tension techniques can actually use the patient's own weight to gain more traction. Traction massage is done in one of two ways, either with mechanical aids or by hand (manual traction).

Spray and stretch. The spray and stretch technique makes use of extreme cold during stretching massage. The "spray" is a coolant spray that is applied to the skin in the area to be stretched. Once the cold spray is applied, the stretching massage is conducted by the massage therapist.

Joint mobilization. Joint mobilization involves the movement of joints and vertebrae in the spine in order to release tension. Joint mobilization can help with a patient's chronic tension, stiffness and pain. Joint mobilization can also be used to improve range of motion in some limited cases.
We encourage you to find out what massage therapy can do for your injury rehabilitation. Contact Advanced Chiropractic Group today at (805) 681-7322 to make an appointment and get started today!